Cosmetics are perceived distinctly in diverse geographies of the world. A product considered cosmetic in one market may be regarded as a cosmeceutical/drug/OTC in another market. The cosmetics industry is ever-evolving and is highly driven by consumer expectations. Continuous innovation requires in-depth domain knowledge and industry understanding.
Freyr iREADY is a cosmetics ingredients database platform that enables manufacturers and brand owners to understand the Regulatory requirements for ingredients across global markets. It supports proactive Regulatory compliance observance and management of product formulae in different markets. iREADY can be used for new product development as well as lifecycle management of existing products to ensure continued compliance.
Freyr iREADY supports global cosmetic ingredient analysis that eases access to global regulations to enable companies to focus on the critical decision-making necessary for cosmetics product regulatory compliance while launching products globally.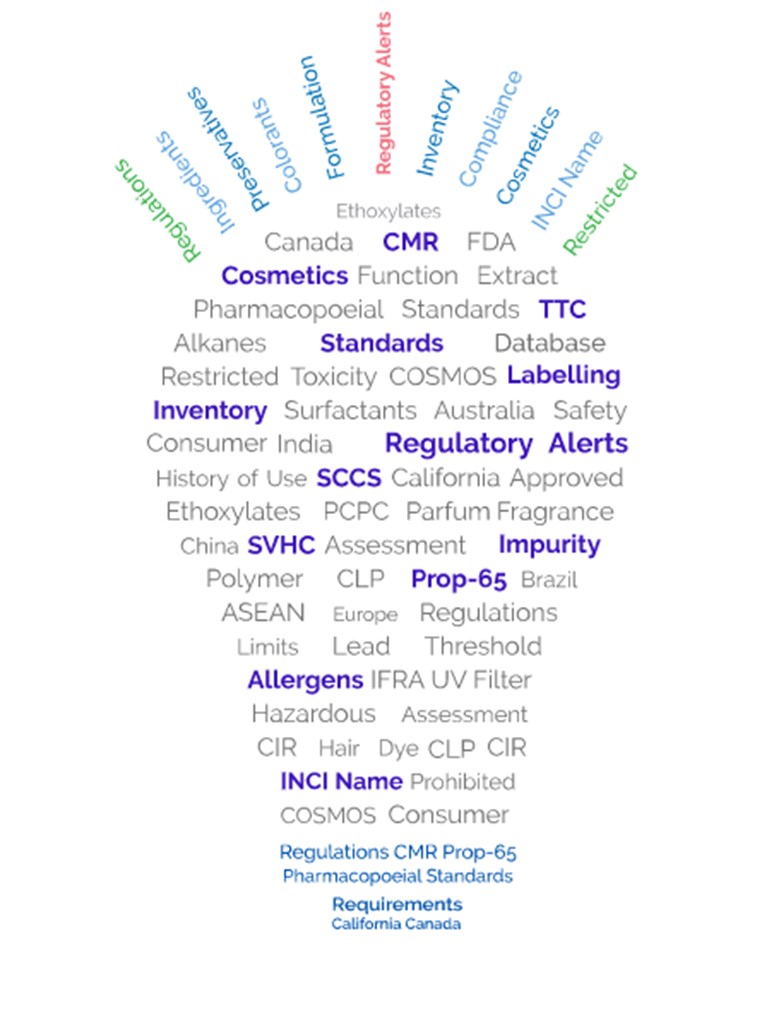 Highlights
Access to 37,000+ extensive inventory of global cosmetics ingredient regulations in 79 Countries

Quick lookup of ingredient information (Safety alerts, Tox. Data etc.) for product development and market access

Access to Cosmetics Regulatory Intelligence, latest Cosmetic Regulatory updates/ trending News on Cosmetic Ingredients

INCI Database of Cosmetic Ingredients

Build your own unique formula to check for compliance

Global Inventory of Chemicals

Get automated alerts on the Impacted formulae in your repository based on recent updates of Ingredient data
Digital Formulation Assessment
Freyr iREADY currently supports Formulation Assessment while taking into consideration the permissibility of the ingredient in each market. For instance, positive or prohibited list of ingredients in a market.